Profiles > Philanthropy >

charity: water
charity: water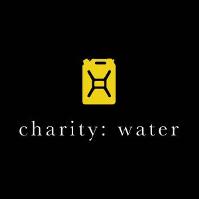 charity: water focuses on life's most basic need -- water. That being said – in order to significantly cut down disease rates in the developing world, water is just the first step. Almost everywhere

charity: water

builds a freshwater well, sanitation training is also required. In some communities, they build latrines and promote simple hand-washing stations made with readily-available materials. Clean water can greatly alleviate the world's disease burden, but only with education and hygienic practice.

charity: water

is committed to using water as a gateway to sanitary living.

charity: water

is a non-profit organization bringing clean and safe drinking water to people in developing nations. Based in New York City,

charity: water

uses both mainstream and social media platforms to raise awareness, including annual galas and events. The initiative has received donations from 300,000 individuals. The organization provides GPS coordinates and photos of the wells it builds and has 20 full-time staff members, 10 interns and more than 800 volunteers.

100% of its public donations are used to fund clean water projects

-- as operating costs are funded by private donors, foundations and sponsors.

charity: water

has spent more than $50 million on more than 9,000 water projects in 20 countries, including Ethiopia, Rwanda, and Malawi. Founder Scott Harrison was a New York City club promoter for ten years. In 2004, he committed two years of his life to the poor and marginalized through volunteer service in Liberia with Mercy Ships. He traced problems surrounding education, safety, and health back to a lack of clean water and basic sanitation systems. Scott began to tap into his social network in an attempt to get as many people as possible to support his cause.
| | |
| --- | --- |
| Founded | 2006 |
| Headquarters | New York |
| Type | International |
| Recent Year Revenue | $32,900,000 (2012) |
| Charity Navigator | 67.10 / 70.00 (four stars) |
| BBB | Accredited 20/20 |
| Charity Watch | N/A |
| Executive Compensation | $191,800 |
Rachel Beckwith was a nine-year-old American girl who, for her birthday, wanted to raise $300. She asked family and friends not to buy her any presents – instead she requested donations be made to the

charity: water

campaign. In the month after her birthday, she had raised $220. On July 20, 2011, Rachel was traveling in a car with her mother and sister when it was hit in a 13-vehicle pile-up. Her mother and sister escaped with minor injuries but Rachel was taken to hospital. On July 23, it was decided to take her off life support. A pastor from her church then re-opened the donor page that she had created with her mother on a social networking service. Donations began to pour in from all over the world. On August 12, 2011, Rachel's campaign collections broke the $1 million mark. When the campaign ended on October 1, 2011, it had raised $1,271,713. This money was donated by 31,980 people across the world. On July 12, 2013, YouTube broadcaster Felix Kjellberg, also known as PewDiePie, asked his fans to donate to

charity: water

in one of his videos, as a way for him to celebrate the fact that he had more than 10 million subscribers on YouTube. He said he wanted to use his recent popularity for something useful. His goal was to reach $250,000. The total raised was $450,529 becoming the second largest fundraiser according to the organization.
Momentum
For years,

charity: water

referred to itself as a start-up organization. In 2012 the company realized that was not entirely true. In 2012 alone, they raised $33 million and funded more than 2,000 water projects.

charity: water

was able to give more than 700,000 people clean water around the world. For the first time in their history, they began to feel like that they weren't a start-up anymore. In December, they announced a $5 million pilot project with Google to develop remote sensor technology that will calculate exactly how much water is flowing through their water points at any given time, anywhere in the world. Over the next few years, they will develop and install 4,000 low-cost remote sensors in existing and new water projects in several different countries. This will ensure that their water projects are being maintained and repaired when necessary, and that clean water keeps flowing.
Where does charity: water Invest?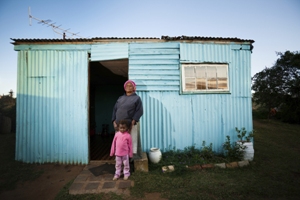 charity: water

invests the money raised in organizations with years of experience to build sustainable, community-owned water projects around the world. The team works closely to ensure that every dollar is accounted for and then provides reports back to their donors. They fund water programs in 22 countries around the globe -- in Africa, Asia, Central and South America. Water scarcity, poverty, political stability and strong partner organizations all play a part in where they choose to work.

charity: water

focuses on providing rural communities with their first access to clean water. They want to bring clean water to 100 million people by 2022. In order to make that happen, they need to increase the number of people they serve each year and ensure that their water keeps flowing. Every year, they set ambitious goals to raise more money and build more water projects. As the company grows, so does their vision.

charity: water

plans to bring clean water to 3,000,000 people in 2015. That is as many people as they have served in their first six years combined, and they will have to raise $100 million to do it.
Simply knowing the status of projects is not sufficient. If a breakdown occurs, there needs to be a system in place to ensure that it gets fixed quickly. That is why an important part of this operation is to continue training and establishing local mechanic programs all over the world who can dispatch to communities within their reach and make repairs. This will create new jobs and small business entrepreneurs in places where they don't exist today. The data will uncover new challenges, and

charity: water

is committed to meet these challenges.

charity: water

has used Google Maps to innovate over the last six years, and today the organization is working with Google on remote sensor technology, to further increase transparency to their donors, and deliver water more reliably than ever before.
Process flow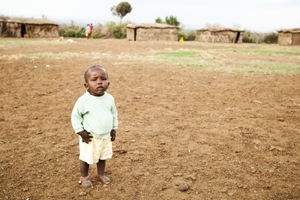 charity: water

select water point locations based on geography and assessments of need. They also consider the potential for building strong relationships with local stakeholders, risk of overlap with the work of other organizations, and availability of spare parts and repair services. Additionally, a community's willingness to participate is important, since strong programs require buy-in and participation to sustain water points over time. Context drives which water technology is appropriate for an area. Physical factors (such as terrain) play a major part, but so do cultural factors (like a community's comfort level with the technology design). It is also necessary to make sure that spare parts can be purchased locally. Partners are selected based on how well they support the mission to provide sustainable, safe drinking water. The team members assess the quality of the water, sanitation and hygiene programs, as well as water hardware and indicators of sustainability. In order to ensure that funds are used responsibly,

charity: water

also looks at their operational capacity and fiduciary responsibility. Every new or potential partner is subject to this vetting process. There is more to a project than cement, pipes and pumps. Costs include salaries for engineers, community organizing and training mechanics. Field teams need a home base, so they often help cover partners' local office expenses and support staff including accountants and managers. There are many ways to deliver water, sanitation and hygiene services in developing countries.

charity: water

works with sector experts to know which approaches are most effective so they can continue to ensure that programs utilize best practices in the field. It can take weeks to transport materials over rough terrain or lay several kilometers of piping. Their teams spend months establishing community buy-ins, promoting safe hygiene practices and building water committee capacity to manage projects. The entire process takes about 18 months. Local government plays a major part in keeping the water flowing. Strategic partners engage with community, district and regional leaders to plan out the projects that they will fund.
Each of their projects has a plan in place so that local stakeholders can make sure water flows long after installation.

charity: water

invests in forming strong water committees, partnering with local governments, and training mechanics to perform repairs. Understanding when projects aren't functioning helps the charity learn how to make them more successful.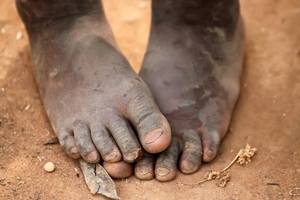 charity: water team members ensure that all projects are carefully monitored during and after implementation. The organization frequently checks up on work in the field and they bring in external evaluators to independently assess projects. They map every completed project on their website so that supporters can see exactly where they work; the types of projects they fund in each area; and the number of people being helped. Water is a natural resource and is becoming scarcer in certain places. Its availability is a major social and economic concern. Currently, about a billion people around the world routinely drink unhealthy water. Most countries accepted the goal of halving by 2015 the number of people worldwide who do not have access to safe water and sanitation during the 2003 G8 Evian summit. Even if this (difficult) goal is met, it will still leave more than (an estimated) half a billion people without access to safe drinking water and more than a billion without access to adequate sanitation. Poor water quality and bad sanitation are deadly; some

five million deaths per year

are caused by polluted drinking water. The World Health Organization estimates that safe water could prevent 1.4 million child deaths from diarrhea each year.
Water, however, is not a finite resource, but rather re-circulated as potable water in precipitation in quantities many degrees of magnitude higher than human consumption. Therefore, it is the relatively small quantity of water in reserve in the earth -- about one percent of our drinking water supply -- which is replenished in aquifers every 1 to 10 years), that is a non-renewable resource, and it is, rather, the distribution of potable and irrigation water which is scarce, rather than the actual amount of it that exists on the earth. Water-poor countries use importation of goods as the primary method of importing water (to leave enough for local human consumption), since the manufacturing process uses around 10 to 100 times products' masses in water.
In the developing world, 90% of all wastewater still goes untreated into local rivers and streams. Some 50 countries, with roughly a third of the world's population, also suffer from medium or high water stress, and 17 of these extract more water annually than is recharged through their natural water cycles. The strain not only impacts surface freshwater bodies like rivers and lakes, but it also degrades groundwater resources.
Relationships with Partners
charity: water

knows that investing in local expertise is the best way to create long-term impact.

charity: water

partners have the years of experience and local knowledge to deliver the best water projects. While the charity raises awareness and funds, their partners drill through bedrock, protect springs, and mobilize communities every day. Their partners have top-notch experience and expertise. Teams spend weeks at a time with partners in the field to make sure they have the skills and resources to deliver high quality, sustainable projects to communities in need and report back on every dollar they spend. Without their partners around the world and their thousands of dedicated staff,

charity: water

would not be possible. Their Water Programs team communicates with partners every day to track progress and troubleshoot challenges that come up. During their frequent visits to the field, partners are visiting communities with them.

charity: water

partners share the vision of solving the water crisis during our lifetime. They are dedicated to providing safe, sustainable water access to communities in need and to making sure those communities gain knowledge of the hygiene and sanitation practices that will make them healthier.
The 100% Model
charity: water

has committed the general public that 100% of donations would go directly to the field to fund water projects. The organization finds other ways to cover operating expenses. The charity reimburses credit card fees when donations are made online. The charity depends on private donors, foundations and sponsors to cover everything from staff salaries, basic office systems, office rent, supplies and other expenses. Their goal for the 100% model is ambitious. To support growth,

charity: water

brings together a like-minded community of business people and philanthropists to fund their operating budget on a regular basis. The Well is a membership program where donors cover a set amount of operating costs each year.
The human body contains from 55% to 78% water, depending on body size. In order to function properly, the body requires between one and seven liters of water per day to avoid dehydration; the precise amount depends on the level of activity, temperature, humidity, and other factors. Most of this is ingested through foods or beverages other than drinking straight water. It is not clear how much water intake is needed by healthy people, though most specialists agree that approximately two liters (eight glasses) of water daily is the minimum required to maintain proper hydration. Medical literature favors a lower consumption, typically one liter of water for an average male, excluding extra requirements due to fluid loss from exercise or warm weather.
For those who have healthy kidneys, it is rather difficult to drink too much water, but (especially in warm humid weather and while exercising) it is dangerous to drink too little. People can drink far more water than necessary while exercising, putting them at risk of water intoxication (hyper-hydration), which can be fatal. The popular claim that "a person should consume eight glasses of water per day" seems to have no real basis in science. Similar misconceptions concerning the impact of water on weight loss and constipation have also been dispelled.
The latest dietary reference intake report by the United States National Research Council in general recommended including food sources: 3.7 liters for men and 2.7 liters of water for women.
Specifically, pregnant and breast-feeding women need additional fluids to stay hydrated. The Institute of Medicine (US) recommends that, on average, men consume 3.0 liters and women 2.2 liters; pregnant women should increase intake to 2.4 liters and breastfeeding women should get 3 liters, since an especially large amount of fluid is lost during nursing. Also noted is that normally, about 20% of water intake comes from food, while the remainder comes from drinking water and beverages -- caffeinated included.
We take many things for granted in the developed world and waste money feeding our insatiable appetite for consumption. Half of the world population still lives on less than $4 a day and many of these poor have no access to clean drinking water. As I typed on the previous page, and worth repeating:
Poor water quality and bad sanitation are deadly; some five million deaths per year are caused by polluted drinking water. The World Health Organization estimates that safe water could prevent 1.4 million child deaths from diarrhea each year.
It does not say much about us as a society that we are so self-absorbed and allow this to continue.

charity: water

is one of the two-dozen causes I have chosen to promote and support here at Philanthropy & Philosophy.
To Donate:
www.charitywater.org/donate
Credits --
www.charitywater.org
en.wikipedia.org/wiki/Charity:_Water
en.wikipedia.org/wiki/Water