Profiles > Philanthropy >

Doctors Without Borders
Doctors Without Borders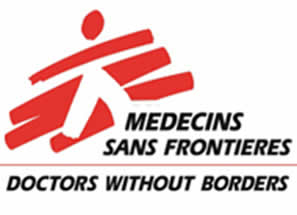 Doctors without Borders also known as Médecins Sans Frontières is a French-founded (now international and federal) secular humanitarian-aid non-governmental organization, and Nobel Peace Prize laureate, best known for its projects in war-torn regions and developing countries facing endemic diseases. Its headquarters are in Geneva, Switzerland. The organization is known in most of the world by its French name or simply as MSF, but in Canada and the United States the name Doctors Without Borders is commonly used. In 2007 more than 26,000, mostly local, doctors, nurses and other medical professionals, logistical experts, water and sanitation engineers and administrators provided medical aid in

more than 60 countries.

These doctors and nurses decided to volunteer their time to solve issues of world health. Private donors provide ~ 80% of the organization's funding, while government and corporate donations provide the remainder -- giving MSF an annual budget of ~ (US) $400 million. Core documents outlining MSF's principles are the Charter, the Chantilly Principles, and La Mancha Agreement.
| | |
| --- | --- |
| Founded | 1990 |
| Headquarters | Geneva / New York |
| Type | International |
| Recent Year Revenue | $200,300,000 (2012) |
| Charity Navigator | 62.03 / 70.00 (four stars) |
| BBB | Under Review |
| Guide Star | Silver 4/5 |
| Executive Compensation | $142,000 |
MSF has an associative structure, where operational decisions are made, largely independently, by the operational centers in Amsterdam, Barcelona, Athens, Brussels, Geneva and Paris. Common policies on core issues are coordinated by the International Council, where each of the 19 sections (national offices) is represented. The International Council meets in Geneva, Switzerland, where the International Office, which coordinates international activities common to the operational centers, is also based.The organization actively provides health care and medical training, and frequently insists on political responsibility in conflict zones such as Chechnya and Kosovo. Only once in its history -- during the 1994 genocide in Rwanda -- has the organization called for military intervention. In order to be able to speak and act freely, MSF remains independent of any political, religious or economic powers. MSF has general consultative status with the United Nations Economic and Social Council.
MSF received the 1999 Nobel Peace Prize in recognition of its members' continued efforts to provide medical care in acute crises, as well as raising international awareness to potential humanitarian disasters. Dr. James Orbinski, who was the president of the organization at the time, accepted the prize on behalf of MSF. Prior to this, MSF also received the 1996 Seoul Peace Prize. MSF should not be confused with Médecins du Monde (Doctors of the World, in English). The latter organization was formed in part by members of the former organization – today it is an entirely independent non-government organization with no links to MSF.
Ongoing Missions
The Campaign for Access to Essential Medicines was created in late 1999, providing MSF with a new voice with which to bring awareness to the lack of effective treatments and vaccines available in developing countries. In 1999, the organization also spoke out about the lack of humanitarian support in Kosovo and Chechnya, having set up field missions to help civilians affected by the respective political situations. Although MSF had worked in the Kosovo region since 1993, the onset of the Kosovo War prompted the movement of tens of thousands of refugees, and a decline in suitable living conditions. MSF provided shelter, water and health care to civilians affected by NATO's strategic bombing campaigns. There was a crisis within MSF erupted in connection with the organization's work in Kosovo when the Greek section of MSF was expelled from the organization. The Greek MSF section had gained access to Serbia at the cost of accepting Serb government imposed limits on where it could go and what it could see – terms that the rest of the MSF movement had refused.
A similar situation was found in Chechnya, whose civilian population was largely forced from their homes into unhealthy conditions and subjected to the violence of the Second Chechen War.
MSF has been working in Haiti since 1991, but since President Jean-Bertrand Aristide was forced from power, the country has seen a large increase in civilian attacks and rape by armed groups. In addition to providing surgical and psychological support in existing hospitals – offering the only free surgery available in Port-au-Prince – field missions have been set up to rebuild water and waste management systems and treat survivors of major flooding caused by Hurricane Jeanne. Patients with HIV/AIDS and malaria, both of which are widespread in the country, also receive better treatment and monitoring. All three of the organization's hospitals were severely damaged by the January 2010 Haiti earthquake -- one collapsed completely and the other two were abandoned. Following the quake, MSF sent nine planes loaded with medical equipment and a field hospital to help treat victims. The landings of (some of) the planes had to be delayed due to the number of humanitarian and military flights coming in.
The Kashmir Conflict in northern India resulted in a more recent MSF intervention -- the first field mission was set up in 1999 -- to help civilians displaced by fighting in Jammu and Kashmir, as well as in Manipur. Psychological support is a major target of missions, but teams have also set up programs to treat tuberculosis, HIV/AIDS and malaria. Mental health support has been of significant importance for MSF in much of southern Asia since the 2004 Indian Ocean earthquake.
Work in Africa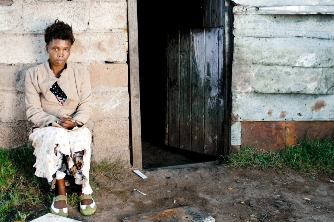 MSF has been active in a large number of African countries for decades, sometimes serving as the sole provider of healthcare, food, and water. Although MSF has consistently attempted to increase media coverage of the situation in Africa to increase international support, long-term field missions are still necessary. Treating and educating the public about HIV/AIDS in sub-Saharan Africa, which sees the most deaths and cases of the disease in the world, is a major task for volunteers. Of the 14.6 million people in need of anti-retroviral treatment, the World Health Organization (WHO) estimated that only 5.2 million people (35%) were receiving it in developing countries, and MSF continues to urge governments and companies to increase research and development for HIV/AIDS treatments to decrease cost and increase availability. Although active in the Congo region of Africa since 1985, the (First and Second) Congo Wars brought increased violence and instability to the area. MSF has had to evacuate its teams from certain areas due to extreme violence, while continuing to work in other areas. MSF provides food to tens of thousands of displaced civilians, as well as treatment for survivors of mass rapes and widespread fighting. The treatments and vaccinations against diseases such as cholera, measles, polio, Marburg fever, sleeping sickness, HIV/AIDS, and Bubonic plague are also important to prevent or slow down epidemics.
MSF has been active in Uganda since 1980, and provided relief to civilians during the country's guerrilla war during the Second Obote Period. However, the formation of the Lord's Resistance Army saw the beginning of a long campaign of violence in northern Uganda and southern Sudan. Civilians were subjected to mass killings and rapes, torture, and abductions of children, who would later serve as sex slaves or child soldiers. Faced with more than 1,500,000 people displaced from their homes, MSF set up relief programs in internally displaced person (IDP) camps to provide clean water, food and sanitation. Diseases such as tuberculosis, measles, polio, cholera, Ebola and HIV/AIDS occur in epidemics in the country, and volunteers provide vaccinations (in the cases of measles and polio) and/or treatment to the residents. Mental health is also an important aspect of medical treatment for MSF teams in Uganda, since most people refuse to leave the IDP camps for constant fear of being attacked. MSF first set up a field mission in Côte d'Ivoire (Ivory Coast) in 1990, but ongoing violence and the 2002 division of the country by rebel groups and the government led to several massacres. MSF teams have even begun to suspect that an ethnic cleansing is occurring. Mass measles vaccinations, tuberculosis treatment and the re-opening of hospitals closed by fighting are projects run by MSF, which is the only group providing aid in much of the country.
Field Mission Teams
Field mission teams usually consist of a small number of coordinators to head each component of a field mission, and a head of mission. The head of mission usually has the most experience in humanitarian situations of the team members, and it is his/her job to deal with the media, national governments and other humanitarian organizations. Medical volunteers include physicians, surgeons, nurses, and other specialists. In addition to operating the medical and nutrition components of the field mission, these volunteers are sometimes in charge of a group of local medical staff and provide training for them. Although the medical volunteers usually receive the most media attention when the world becomes aware of an MSF field mission, there are a number of non-medical volunteers who help keep the field mission functioning. Logisticians are often the most important members of a team. They are responsible for providing everything that the medical component of a mission needs -- from security and vehicle maintenance to food and electricity supplies. They may be engineers and/or foremen, and (they) also help with setting up treatment centers and supervising local staff. Other non-medical staff are water/sanitation specialists, who are usually experienced engineers in the fields of water treatment and management and financial/administration experts who are placed with field missions.
Nutrition
Often in situations where an MSF mission is set up, there is moderate or severe malnutrition as a result of war, drought, or government economic mismanagement. Intentional starvation is also sometimes used during a war as a weapon, and MSF, in addition to providing food, brings awareness to the situation and insists on foreign government intervention. Infectious diseases and diarrhea, both of which cause weight loss and the weakening of a person's body -- especially in children -- must be treated with medication and proper nutrition to prevent further infections and weight loss. A combination of the above situations, as when a civil war is fought during times of drought and infectious disease outbreaks, can create famine. In emergency situations where there is a lack of nutritious food, but not to the level of a true famine, protein-energy malnutrition is most common among young children. Marasmus, a form of calorie deficiency, is the most common form of childhood malnutrition and is characterized by severe wasting and often fatal weakening of the immune system. Kwashiorkor, a form of calorie and protein deficiency, is a more serious type of malnutrition in young children, and can negatively affect physical and mental development. Both types of malnutrition can make opportunistic infections fatal. In these situations, MSF sets up Therapeutic Feeding Centers for monitoring the children and any other malnourished individuals. A Therapeutic Feeding Center is designed to treat severe malnutrition through the gradual introduction of a special diet intended to promote weight gain after the individual has been treated for other health problems.
The treatment program is split between two phases: Phase I lasts for 24 hours and involves basic healthcare and several small meals of low energy/protein food spread out over the day. Phase II involves monitoring of the patient and several small meals of high energy/protein food spread out over each day until the individual's weight approaches an acceptable level.
President of MSF, Dr. James Orbinski, gave the Nobel Peace Prize speech on behalf of the organization. In the opening, he discusses the conditions of the victims of the Rwandan Genocide and focuses on one of his female patients –
There were hundreds of women, children and men brought to the hospital that day, so many that we had to lay them out on the street and (even) operate on some of them there. The gutters around the hospital ran red with blood. The woman had not just been attacked with a machete, but her entire body rationally and systematically mutilated. Her ears had been cut off. Her face had been so carefully disfigured that a pattern was obvious in the slashes. She was one among many -- living with indescribable suffering. We could do little more for her at the moment than stop the bleeding with a few necessary sutures (stiches). We were completely overwhelmed, and she knew that there were so many others.
We live in a world with many selfish, greedy and spoiled individuals. People who drive $200,000 cars, live in $10,000,000 homes and ride $5,000,000 boats. It is high time for these people to look at how others in this world live and make a concerted effort to improve the situation. We as a society can no longer tolerate this gap between the rich and poor. Speaking nicely to these people has gotten the poor -- and those speaking on their behalf -- nowhere. We must shine a light on the upper class until those lights are uncomfortable. They will not change until they realize it will be more costly (and uncomfortable) not to change. We can no longer remain silent and allow the self-absorbed and selfish elements in our society to continue to disconnect physically, emotionally and financially from the unfortunate. I understand not everyone can go to the worst areas of Africa, Asia and South America to do the work that MSF and others do. Not everyone is qualified, able or cut out to do so. The least we can do is support these organizations financially. Ronnie Moas, Philanthropy and Philosophy --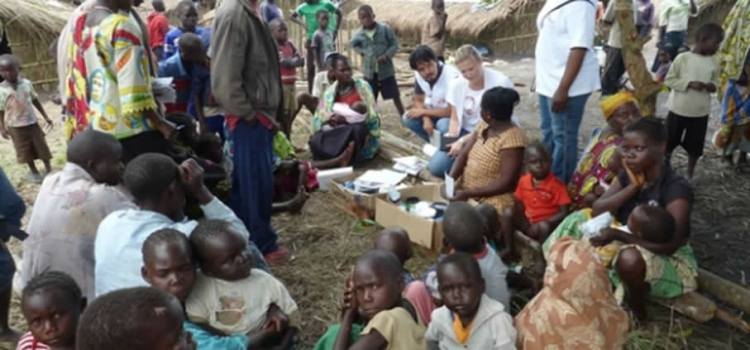 To Donate:
www.doctorswithoutborders.org
Credits --
www.doctorswithoutborders.org
simple.wikipedia.org/wiki/Doctors_Without_Borders
en.wikipedia.org/wiki/Medecins_Sans_Frontieres