Profiles > Philanthropy >

Metropolitan Family Services
Metropolitan Family Services
Since 1857, Metropolitan Family Services (MFS) has been providing and mobilizing a wide range of programs and services to help strengthen families and communities in Chicago and the suburbs. Based in Chicago, Illinois, MFS – formerly knownsn as Chicago Relief and Aid Society-- has helped families overcome the devastating hardships of poverty, world wars, epidemics, and natural disasters.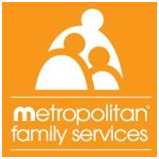 Overits long history,MFS has reached out to help the young and old, unemployed and working poor, long-time citizens and new immigrants, and those challenged by changing economics, troubled relationships, inadequate education and mental health issues. The organization has supported people with financial aid, counseling, education, and legal services.The organization was founded in 1857 under the name of Chicago Relief and Aid Society by a group of prominent Illinois businessmen, including

Norman B. Judd and John Kinzie.

During the civil war, the society formed a soldier's relief committee, which provided aid to many of the wounded. In 1871, the Great Chicago Fire consumed the city, leaving more than 300 dead and 100,000 homeless. The society's Board of Directors formed a special committee to oversee the relief plan. In addition to the $5 million in donations that were received, thousands of tools, sewing machines, and other equipment were donated to small businesses to regain their ability to produce goods, while 3,000 small and 5,000 large shelter homes were constructed for the victims. Barracks were built in five locations throughout the burned district, and 64,000 small pox vaccines were administered. In 1909, with the city population growing and need for relief also rising, the Chicago Bureau of Charities merged with The Chicago Relief and Aid Society to form the

United Charities of Chicago.
| | |
| --- | --- |
| Founded | 1857 |
| Founder | Norman Judd and John Kinzie |
| Headquarters | Chicago, IL |
| Type | Human Services |
| Recent Year Revenue | $46,200,000 |
| Charity Navigator | 64.61 / 70.00 (four stars) |
| BBB | N/A |
| Guide Star | Silver 5/6 |
The 1990s began a new multi-year strategy for the organization. In addition to its high-quality services for individuals and families, emphasis was also placed on strategies to initiate systematic change through social advocacy, so that the implementation of government policies would be most effective for families. In a major turn of events and in order to address the long-term issuewith regard to the agency's name and image,

the name was changed from United Charities to Metropolitan Family Services in 1995.

The acquisition of the Family Counseling Services of Evanston/Skokie Valley agency and the Child Abuse Prevention Services (CAPS) in 1996 further complemented its strategy and change in agency name.In the same year, MFS began operating Head Start, an early childhood education program, through its Midway Center, serving more than 100 children in the 3-4 age group.Currently, Martha Melman is the President and CEO of the organization.Today, MFS continues to be the leader and remains committed to excellence in serving the changing needs of families and empowering those marginalized in society.MFS assists more than 60,000individuals/families annually through seven community centers in Chicago, Evanston/Skokie, the southwest suburbs, and DuPage County.
| | |
| --- | --- |
| Calumet Center in Roseland | DuPage Center in Wheaton |
| Midway Center in West Lawn | Evanston/Skokie Valley Center |
| North Center in Portage Park | Southwest Center in Palos Hills |
| Southeast Chicago Center in South Chicago | |
Programs and Services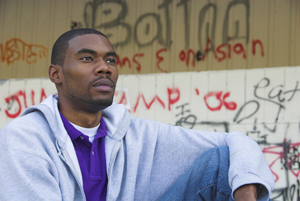 MFS provides a wide variety of programs and services designed to strengthen families and help them realize their full potential.
Economic Stability
Through this program, it offers support and education to economically challenged families to improve the quality of their work, lifestyle, and finances. MFS helps families to prepare for, and find and sustain stable jobs and housing, which is vital to long-term stability. Through specialized counseling services, the organization's Employee Assistance Network helps employees remain productive and achieve balance between their work and personal lives. MFS served >12,700(20%) clients in fiscal 2013, with the program including the following:
| | |
| --- | --- |
| Center for Working Families | Employee Assistance Program |
| Family Works | Supportive Housing Initiative for Families in Transition |
| Woodlawn Choice Neighborhood Initiative | Young Fathers Initiative |
Education
MFS promotes academic achievement, and social and emotional development among children, youth, and families to foster success in life. In Fiscal 2013, the organization served >20,000(32%) clients under this program, and includes the following:
| | | | |
| --- | --- | --- | --- |
| African American Initiative | Grow Your Own – Teachers with a Cause Initiative | Illinois Violence Prevention Authority | Project STRIVE |
| Community Schools | Head Start | Latino Initiative | School-based Services |
| Early Head Start | I Can Problem Solve | MetroMentors | Substance Abuse Prevention Program (SAPP) |
| The Children's Center (Midway) | Upward Bound | We Go Together for Kids | Youth Center |
Emotional Wellness
MFS mental health provides psychiatric evaluation, case management, and crisis intervention to help children and adults with chronic mental illness recover and be productive. The organization also offers assistance to older adults and their caregivers to meet the unique concerns at this stage of life. Violence prevention programs alleviate the impact of community/domestic violence, and specialized veterans' services help returning soldiers and their families reintegrate into civilian life and reconnect with one another. Under this program,>13,000 (21%) clients were served in fiscal 2013, with the program including the following:
| | | | |
| --- | --- | --- | --- |
| ACES (At Risk Counseling and Education Services) | Adult Protective Services | CLASS (Community Leaders Achieving School Success) | Child and Adolescent Mental Health |
| Acute Community Services (ACS) | All Our Kids Early Childhood Network | Community-based Care Transition Program | Elderly Victims of Crime |
| Adoption Preservation | CILA (Community Integrated Living Arrangement) | Counseling | Empowering Families Initiative |
| Adult Mental Health | Extended Family Support | Family Support and Prevention | Family Violence Intervention Program |
| Healthy Families | In-Home Senior Respite | Integrated Health Care Services | Local Area Network |
| Mental Health Juvenile Justice (MHJJ) | Mentors of Mothers (MOMs) | Midway Connections | MOMs Plus |
| Parents as Teachers (PAT) | Parents Plus | Pre-Admission Screening and Resident Review Program | Safe Start |
| Screening Assessment and Supportive Services (SASS) | Senior Caregivers | Senior Counseling | Seniors Homeowners Program |
| Systems of Care (SOC) | Veterans Individual and Family Program (VIP) | Youth Intervention | |
Empowerment
The Legal Aid Society provides a wide range of essential legal services to low-income families who have no access to legal help. MFS offers legal assistance in cases of domestic violence, family and elder law, and housing and consumer issues. The organization also holds workshops to educate people of their rights in these areas. All Legal Aid Society clients have access to the full scope of counseling and other services offered by MFS. In Fiscal 2013, the organization served >17,000(27%) clients under this program and includes the following programs:
| | |
| --- | --- |
| Jane Addams Domestic Violence Court Advocacy Program | Legal Aid |
Success Story
"Sheila" found out her boyfriend was seeing someone else and wanted him out of her house. When the 300-pound bodybuilder became physically abusive, Sheila feared for her safety. This was not the first time he had lashed out and physically hurt her.
Shiela, after meeting Advocate Meredith, under the MFS Jane Addams Domestic Violence Court Advocacy Program (one of the many programs focused on domestic violence)set out to secure an order of protection and file criminal battery charges against her boyfriend, putting in motion a year-long process of court dates, continuances, charges, and plea deals.Advocates in the program help survivors of domestic violence by writing orders of protection against abusers, acting as liaisons to the State's Attorney's Office, educating clients about domestic violence and safety planning, providing referrals, and generally offering support.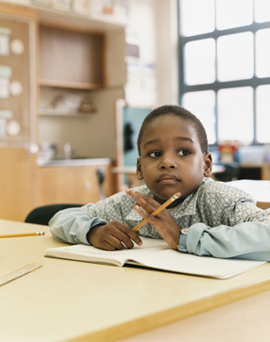 Chicago is the third most populous city in the United States, after New York City and Los Angeles. With 2.7 million residents, it is the most populous city in both the U.S. state of Illinoisand the American Midwest. Its metropolitan area, sometimes called Chicagoland, is home to 9.5 million people and is the third-largest in the United States. Chicago is the seat of Cook County.Chicago was incorporated as a city in 1837, near a portage between the Great Lakes and the Mississippi River watershed, and experienced rapid growth in the mid-nineteenth century. Today, the city is an international hub for finance, commerce, industry, technology, telecommunications, and transportation, with O'Hare International Airport being the second-busiest airport in the world; it also has the largest number of U.S. highways, and railroad freight entering its region. In 2012, Chicago was listed as an alpha global city by the Globalization and World Cities Research Network, and ranks seventh in the world in the 2014 Global Cities Index. As of 2012, Chicago had the third largest gross metropolitan product in the United States, after the New York City and Los Angeles metropolitan areas, at a sum of US $571 billion.In 2012, Chicago hosted 46.37 million international and domestic visitors, an overall visitation record. Chicago's culture includes contributions to the visual arts, novels, film, theatre, especially improvisational comedy, and music, particularly jazz, blues, soul, and the creation of house music. The city has many nicknames, which reflect the impressions and opinions about historical and contemporary Chicago. The best-known include the "Windy City" and "Second City." Chicago has professional sports teams in each of the major professional leagues.
Being a city of more than 9,000,000 is both a blessing and a curse
Chicago had a murder rate of 18.5 per 100,000 residents in 2012, ranking 16th among cities with 100,000 people or more. This pales in comparison to smaller cities, including New Orleans, Newark, and Detroit, which saw 53 murders per 100,000 residents in 2012. Though it has a significantly lower murder rate than many smaller American cities, the two largest cities in the United States, New York City and Los Angeles, have even lower rates and lower total homicides. According reports in 2013, most of Chicago's violent crime comes from gangs trying to maintain control of drug-selling territories, and is specifically related to the activities of the Sinaloa Cartel, which by 2006 had decided to seek to control drug distribution, over and against local street gangs. Violent crime rates vary significantly by area, with more economically developed areas having low rates, but other sections with high rates of crime. The total number of murders in Chicago peaked in 1974, with 970 murders when the city's population was over 3,000,000 million people (resulting in a murder rate of 29 per 100,000), and came close to peaking again in 1992 with 943 murders, resulting in a murder rate of 34 per 100,000. Chicago, along with other major US cities, experienced a significant reduction in violent crime rates through the 1990s, eventually recording 448 homicides in 2004, the lowest total since 1965 (16 per 100,000). Chicago's homicide rate has remained stable during the last ten years, but 2012 saw a spike in murders to 506. That year the city ranked # 21 in the United States in numbers of homicides per person. The first half of 2013 saw a significant drop per-person, in all categories of violent crime in Chicago, including homicide (down 26%). Chicago ended 2013 with 415 murders, the lowest number of murders since 1965, and overall crime rates dropped by 16 percent.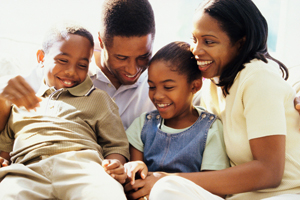 Allocation of Expenses As per the audited financial statements for the year ended December 31, 2013, the total support and revenue received by MFS stood at $46.2 million, against which, the total expenses were $45.2 million. Of the total expenses, $38.7 million or ~85% was toward program expenses, while $4.9 million or 11%wasspent on management and general expenses, and the remaining 4% was toward fundraising. In Fiscal 2013, more than 63,400 clients were served -- an increase of ~10,000 clients versus FY12.How you can help Today's families struggle with many issues such as poverty, substance abuse, violence, teen pregnancy, elder care, mental illness, cultural isolation, and inadequate education. Through the financial resources, time, and talent donated by people, MFScan impact the lives of thousands of families. If one believes that families are important and want to make a positive difference in the lives of families at risk in Chicago and the surrounding suburbs, one may choose to enroll in monthly giving programs; give a gift of stock; sponsor/attend an MFS event; make a planned gift or create a charitable annuity.
To Donate: https://www.metrofamily.org/donate/donation-form.aspx
Credits
en.wikipedia.org/wiki/Metropolitan_Family_Services
www.metrofamily.org
Annual Report 2013
www.metrofamily.org/legal-aid/lasSuccessStories.aspx