Profiles > Philanthropy >

National Council of La Raza
National Council of La Raza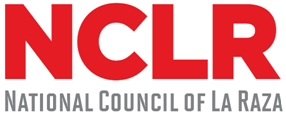 National Council of La Raza is a non-profit and bi-partisan advocacy group in the United States, focused on improving education and employment opportunities for Hispanic Americans.It is the largest national Hispanic civil rights and advocacy organization in the United States and serves all Hispanic subgroups in all regions of the country. NCLR serves millions of Americans every year in 41 states, the District of Columbia and Puerto Rico by working with its affiliate network of nearly 300 community-based organizations located throughout the country. NCLR is headquartered in Washington, District of Columbia and has five regional offices in Chicago, Los Angeles, New York, Phoenix, and San Antonio. NCLR receives funding from philanthropic organizations, such as the Ford Foundation and the Bill and Melinda Gates Foundation, as well as corporations such as Citigroup and Wal-Mart.
| | |
| --- | --- |
| Founded | 1968 |
| Headquarters | Washington (District of Columbia) |
| Type | Domestic |
| Recent Year Revenue | $37,537,000(2012) |
| Charity Navigator | 56.56/ 70.00 (three stars) |
| BBB | N/A |
| Guide Star | Silver 7/7 |
| Executive Compensation | $303,200 |
Note: In our effort to locate a Hispanic charity, we came up with NCLR even though it (barely) missed our criteria. NCLR does not have the highest rating (four stars) at Charity Navigator and was not rated at the BBB, but it did get high marks at Guide Star. Being that NCLR did not quite score 60/70 (four stars), and because they are not rated by BBB, our level of confidence in this organization is not quite as high as it is with the other causes promoted at this site. There is a shortage of Hispanic charity options and we were forced to compromise in this case in order to include a Hispanic cause on our site.In the early 1960s, a group of young Mexican Americans in Washington formed the National Organization for Mexican American Services (NOMAS). The organization existed primarily to provide technical assistance to Hispanic groups and bring them together under one umbrella. NOMAS presented a proposal to the Ford Foundation to conduct a study of Mexican Americans, which ultimately led the foundation to finance two studies. The first was conducted by the University of California Los Angeles (UCLA), while the second less academic study was conducted by three Mexican Americans, Herman Gallegos, Dr. Julian Samora, and Dr. Ernesto Galarza. The resulting reports showed that Mexican Americans needed more organized advocacy groups to work on their behalf at both the local and national level. As a result, Gallegos, Samora and Galarza founded the Southwest Council of La Raza (SWCLR) in Phoenix, Arizona, in 1968. SWCLR was given financial support from the Ford Foundation, the National Council of Churches, and the United Auto Workers, and the organization received 501(c) status later that year. In 1973, SWCLR became a national organization, changed its name to the National Council of La Raza, and moved its headquarters to Washington. Early disagreements among the organization's leadership caused the Ford Foundation to threaten to withhold funding, resulting in President Henry Santiestevan's resignation and the election of Raul Yzaguirre. In 1973, the NCLR bylaws were amended to require equal representation of women on the board of directors. Beginning in 1975, the NCLR began expanding its focus to include the issues of non-Mexican American Latinos. This policy was made official in 1979.By 1980, the NCLR was funded almost entirely by the federal government. When the Reagan Administration slashed social funding, the NCLR was forced to cut back the scale of its operations. As a result, the organization began focusing on national policy and concentrating its efforts in Washington. After the 1996 Personal Responsibility and Work Opportunity Act, state governments exerted more control over the disbursement of welfare funds, which led to the development of the NCLR's Field Advocacy Project to influence decisions at the state and local levels.
Work Area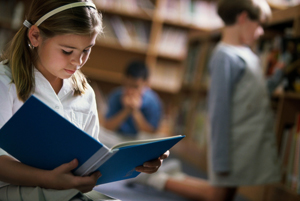 NCLR works on a variety of different issues impacting the Latino community in the US such as health, housing, education, workforce development, and youth leadership. NCLR's Institute for Hispanic Health works to reduce the incidence, burden, and impact of health conditions such as diabetes, heart disease, cancer, and HIV/AIDS. The NCLR Homeownership Network operates in 20 states and provides counseling on purchasing a home and managing the investment after purchase. NCLR also has both early childhood and secondary education programs which stress literacy, college preparation, and parent involvement. The organization's education programs also address the needs of Latino and English language students through a network of community-based charter schools. In addition, NCLR works to increase employment opportunities for Latino youth through its Escalera program. Youth leadership is also stressed in the Líderes initiative that links youth development organizations around the country into one national network. Through all these programs, NCLR provides technical assistance to its network of community-based organizations around the country working on the same issues. NCLR's policy team also works on a range of similar issues including civic engagement, criminal and juvenile justice, wealth-building, housing, education, health, and that for which they are most well-known, immigration. The organization advocates on behalf of Hispanics in the United States by conducting research and informing policy-makers about how proposed or existing legislation impacts the Latino community.
Advocacy & Empowerment
Consistent with its mission to improve opportunities and open doors for Hispanic Americans, NCLR believes that advocacy, civic engagement, and community-based support are essential parts of any community-empowerment strategy. Thus, the organization concentrates on advocacy activities at the state and local levels through its initiatives. In addition, NCLR strengthens Latino participation in the political process through its various civic engagement projects, including the Latino Empowerment and Advocacy Project (LEAP). NCLR also works to strengthen nascent community-based organizations in areas where there is a growing Latino population through the project Emerging Latino Communities (ELC) Initiative. The National Campaigns team works to expand opportunities for Latino engagement in civic life and public policy debates. The team works to build and expand a network of individuals who can weigh in on issues of interest to Latinos and their sister communities, creating tools and opportunities to disseminate information, mobilize, and effect change. NCLR also work with affiliates and other community-based partners throughout the country to enhance the Hispanic voice in national debates.
Children & Youth
Latino children and youth are the fastest-growing segment of the American population. Currently representing 23% of all children under the age of 18, Latino children are a critically important part of the nation's future. Through its work, NCLR ensures that Latino children and youth are represented in today's policy debates and that programs take into account the unique challenges that this segment of America faces.
Civil Rights & Justice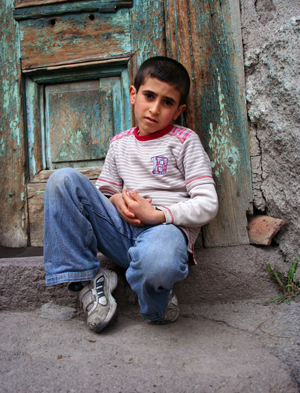 Discrimination severely limits the economic and social opportunities available to Hispanic Americans. NCLR conducts policy analysis and advocacy activities in the civil rights arena in order to promote and protect equality of opportunity in voting, justice issues, education, employment, housing, and health care for all Americans. For more than ten years, NCLR has worked to increase public awareness of juvenile justice issues that impact Latino youth. Many jurisdictions across the country do not capture ethnicity data on youth throughout their juvenile justice systems, rendering many Latino youth virtually invisible. Available data suggest that Hispanic youth have disproportionate contact with all stages of the juvenile justice system, from being stopped by law enforcement to their arrest, detention, waiver to adult criminal court, and sentencing. More accurate and comprehensive ethnicity data would enable jurisdictions to identify the need to implement services targeted specifically toward Latino youth to reduce their contact with the system. Latino youth face a number of other challenges in the system. They are at substantial risk of being detained with adults, which has been shown to lead to increased rates of recidivism and suicide. These youth need greater access to culturally and linguistically competent delinquency prevention services and alternatives to detention that would keep them from entering or moving deeper into the juvenile justice system. Though many such effective programs are currently being provided by Latino community-based organizations across the US, more are needed. Additionally, overly punitive anti-gang laws that do not address the root of the problem or provide for effective holistic services too often harm youth rather than prevent gang involvement. NCLR conducts research, policy analysis, and advocacy on federal juvenile justice issues and works closely with community-based organizations across the country to support advocacy on juvenile justice reform in local jurisdictions. NCLR believes that a fairer and more just system can be achieved, protecting communities and strengthening the well-being of Hispanic youth now and in the future. Latinos would benefit from greater access to community-based preventive services and alternatives to detention that would deter their contact with the system and provide much-needed services.
Economy & Workforce
The strength of the American economy is increasingly linked to the strength of the Latino workforce. Latinos are the fastest-growing segment of the American workforce, with 23.3 million Latinos at work in the United States representing nearly 16% of the labor force. By 2050, one in three working Americans will be Hispanic. Yet today Hispanics face major barriers to employment in good jobs. NCLR's economic and workforce advocacy seeks to ensure the Latino community's ability to contribute to and share in the nation's economic opportunities by promoting policies that boost Hispanic employment in good jobs, provide safe and fair workplaces, bridge Latino workers' education and skills gaps, and offer a secure retirement. NCLR's Workforce Development programs prepare workers for lifelong economic and career advancement. The NCLR Career Pathways Initiative targets low-skilled and limited-English-proficient adults in the green, health care, and customer service sectors, and the NCLR Escalera Program: Taking Steps to Success targets at-risk and disconnected youth. Together, NCLR and its affiliates serve as the link between Latino youth and workers and the workforce development systems, education institutions, and businesses in their communities.
Education
NCLR's Education component is dedicated to increasing educational opportunities, improving achievement, supporting college-readiness, and promoting equity in outcomes for Latinos. In keeping with this mission, the efforts of the Education team build the capacity and strengthen the quality of the community-based education sector and inform the broader public education system. The services and activities of the Education component target approximately 150 NCLR Affiliates that are focused on education while NCLR's policy work simultaneously addresses national issues in public education. NCLR's programs place a special focus on its affiliates, which provide services to the Hispanic community at each critical stage of the education pipeline, supporting student learning and working in partnership with other organizations on special projects. NCLR focuses on areas of acute disparity in Latino educational achievement through a capacity-building, training, and technical assistance model that strengthens the ability of community-based organizations to address barriers to a world-class education. While the direct services of NCLR's Education component target NCLR affiliates and public charter schools, the models and practices developed with these groups inform the work of other public schools, organizations, and agencies that serve Hispanic students.
Health & Nutrition
While Latinos are affected by a wide range of risk factors and diseases, nearly every health disparity they experience could be prevented or more effectively managed given timely access to health care. Unfortunately, a number of barriers -- including a widespread lack of health insurance and an inadequate supply of language services – are currently present at multiple levels within the health care system to prevent Latinos from gaining access to quality care. NCLR seeks to eliminate the incidence, burden, and impact of health and environmental problems in Latinos, and seeks tangible improvements in Latinos' access to health coverage, and high-quality, culturally competent health care. NCLR uses a two-tiered system to address the health concerns of the Latino community. In NCLR's Office of Research, Advocacy, and Legislation, NCLR works through policy analysis and advocacy at the federal level to ensure equitable access to health care and the resources needed to ensure good health for those who work and live in the United States.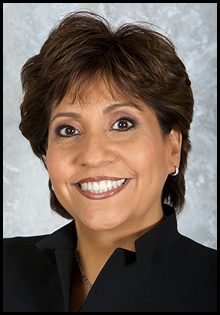 NCLR's Institute for Hispanic Health (IHH) works through close partnership with NCLR Affiliates, government agencies, private funders, and other Latino-serving organizations to deliver science-based, linguistically appropriate, and high-quality health interventions. IHH combines support, through technical collaboration of local and regional health promotion and disease prevention activities, with efforts to increase the understanding of, and appreciation for, effective and culturally competent strategies at the national level through broad dissemination. Priority is given to those health and environmental conditions that not only disproportionately impact Latinos from an epidemiological perspective, but that also have an impact on the community's overall well-being.As someone who has experienced the promise of the American Dream firsthand, Janet Murguía has devoted her career in public service to opening the door to that dream to millions of American families. Now, as a key figure among the next generation of leaders in the Latino community, she continues this mission as President and CEO of the National Council of La Raza (NCLR), the largest national Hispanic civil rights and advocacy organization in the United States. Since 2005, Murguía has sought to strengthen NCLR's work and enhance its record of impact as a vital American institution. One of her first priorities was to harness the power of the nation's 50 million Hispanics and improve opportunities for Latino families by strengthening the partnership between NCLR and its network of nearly 300 community-based Affiliates which serve millions of people in 41 states, the District of Columbia, and Puerto Rico.
To Donate:
www.nclr.org/index.php/support_us
Credits --
en.wikipedia.org/wiki/National_Council_of_La_Razag
www.nclr.org/index.php/about_us/history/establishing_priorities
www.discoverthenetworks.org/printgroupProfile.asp?grpid=153