Profiles > Philanthropy >

PetSmart Charities
PetSmart Charities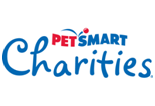 PetSmart Charities is a nonprofit animal welfare organization that saves the lives of homeless pets. More than 400,000 dogs and cats find homes each year through their adoption program in all PetSmart® stores and their sponsored adoption events. PetSmart Charities grants more money to directly help pets in need than any other animal welfare group in North America, with a focus on funding spay/neuter servicesthat help communities solve the problem of pet over-population. PetSmart has helped stray pets find homes with families. Rather than selling dogs, cats, rabbits, and other larger animals in the store, PetSmart donates space to local rescue groups. Rescue groups are also provided with donations of food, litter, and other supplies. Fees from adoptions are collected by the groups themselves. With each adoption, PetSmart gives the new guardians a book which provides basic care information for their new pet. As of June 11, 2012, more than 5,000,000 pets have been adopted through PetSmart adoption centers. Biannually, PetSmart hosts an adoption weekend featuring more adoptable pets than at any other time of the year. PetSmart Charities, a nonprofit 501(c)(3) organization, also raises money for local adoption groups, including groups for which it does not offer in-store space. In many stores, donations are collected at the register via traditional drop boxes. Some stores also ask customers if they wish to donate a dollar at the register when they use a credit or debit card. PetSmart charities also have an annual donation drive. Proceeds from PetSmart Charities events are given to more than 3,400 adoption partners.

PetSmart Charities claims that of the 6,000,000-8,000,000 pets collected by rescue agencies, half are euthanized simply because they do not have a loving home

. PetSmart Charities is set to award the Austin Humane Society the first of three grant installments totaling $227,000 to assist in funding AHS's new Feral Cat Spay/Neuter Program. PetSmart Charities is also known for its Rescue Waggin' program. The program operates specially-designed trucks that transport adoptable dogs from areas that are over-populated to partner shelters where adoptable animals are in demand. Rescue Waggin' operates trucks in the Midwest and the Northeast regions of the United States. The program has saved more than 10,000 pets since 2004. PetSmart also operates an online Pet Parent community at Pets. com. Adoption is one of the best ways to reduce pet homelessness. About half of American households do not currently own a dog or cat. PetSmart Charities® research reveals the top reasons people don't adopt pets from shelters:
| | |
| --- | --- |
| Founded | 1994 |
| Headquarters | New York City |
| Type | International |
| Recent Year Revenue | $48,000,000 (2013) |
| Charity Navigator | 64.45/ 70.00 (four stars) |
| BBB | Accredited 20/20 |
| Guide Star | 6/7 (incomplete profile) |
| Executive Compensation | N/A |
Desire for a specific breed or type of pet

Doubts about shelters

Uncertainty about the pet adoption process
Local animal shelters and rescue groups offer a variety of healthy, lovable and purebred pets. Often, these cats and dogs arrived at the shelter because they were lost or their families could no longer care for them. Animal welfare groups that partner with PetSmart Charities must screen pets for health and behavior concerns. These groups are a great source of information about a pet's needs, history and health. Many organizations offer a number of important services such as health screenings, vaccinations, micro-chipping and spaying or neutering. Adoption fees cover the cost of most of the services. When you adopt a pet, you help make room for more pets at shelters and rescue groups. You are giving other homeless pets a better chance of finding a home.
Preventing unplanned litters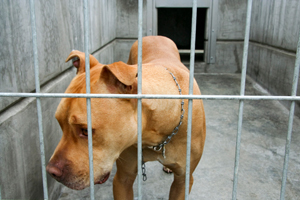 A car pulls up to an animal shelter and someone quickly unloads a box full of puppies or kittens. It's the litter of a beloved family pet. This scene plays out multiple times every day. Where does this litter end up? More than 8 million pets who do not have homes -- every year. Estimates say about half of these pets -- 11,000 daily -- are euthanized because there simply aren't enough homes. PetSmart Charities® knows this is a problem with a cure. Increased spay/neuter services prevent litters, reducing pet over-population from the start. Increased spay/neuter services prevent unplanned litters to reduce pet over-population from the start. PetSmart Charities has funded more than 2 million spay/neuter surgeries since 1994, preventing an estimated 7.5 million births. Unplanned litters are the main source of pet overpopulation:
35% of dogs and cats in U.S. households are not spayed or neutered. That's about 60 million pets who can breed and produce millions more puppies and kittens every year.

Stray pets and free-roaming cats often produce multiple litters every year.

Many people aren't aware of low-cost spay/neuter services or that pets can be fixed as early at just eight weeks of age.
How do they do it and what is the success rate? There are 8,000,000 pets living in shelters in the US and Canada. About half get adopted. The rest are euthanized at the rate of 11,000 a day. Jim and Janice Dougherty, the founders of PetSmart, were all too familiar with these statistics. So, in 1994, they created PetSmart Charities®, a non-profit animal welfare organization that saves the lives of homeless pets. Today, PetSmart Charities' goal is to end pet homelessness. They have helped more than 5,000,000 pets find forever homes. That is one out of every ten adoptions in North America. They do this via:
Adoption centers: All of the (more than) 1,300 PetSmart® stores host Cat Adoption Centers and more than a dozen stores have Dog and Cat Everyday Adoption Centers, which free up space at shelters and help more pets find forever homes. Every PetSmart store features a Cat Adoption Center where kittens and cats can be adopted during store hours. PetSmart Charities has managed cat centers like these for more than two decades — saving millions of cats' lives. More than a dozen PetSmart stores now feature Everyday Dog and Cat Adoption Centers. These larger centers have a playroom where you can meet-and-greet your potential new pet. These centers also free up space in local shelters, saving more lives. Pets can also be adopted through special community and weekend events sponsored by PetSmart Charities.
Adoption events: Every weekend, pets from local shelters are available for adoption at PetSmart Charities-sponsored events including National Adoption Weekends, neighborhood weekend adoption events and community-wide adoption fairs. On average, more than 17,000 pets find homes every time PetSmart Charities hosts a National Adoption Weekend. Held four times per year, these events showcase adoptable pets in every PetSmart store in the United States and Canada, usually featuring several adoption organizations at each store. PetSmart Charities provides grants that help team up many local adoption groups to feature a wide variety of adoptable pets all in one place. These events help save the lives of thousands of pets each year.
Pet transport: PetSmart Charities Rescue Waggin'® program saves thousands of lives every year by relocating homeless pets from shelters in over-populated communities to adoption centers in areas where dogs and puppies are in high demand.
Emergency relief: PetSmart Charities Emergency Relief program saved more than 110,000 lives in six years by delivering needed supplies to animal rescue groups and saving pets from man-made and natural disasters.
Prevention: PetSmart Charities provides grants that help spay/neuter clinics and animal welfare groups to perform more surgeries and educate communities.
PetSmart Charities Assists in 2nd Largest Dog Fighting Raid in US History
Nearly 400 dogs were saved from a nightmare situation in the summer of 2013, when authorities busted what is believed to be the 2nd largest known dog-fighting operation in US history. Three years prior, the Auburn Police Department initiated an investigation that (later) involved the Federal Bureau of Investigation. On the morning of August 23, authorities executed 13 search warrants throughout Alabama, Georgia, Mississippi and Texas. The scenes were nightmares for the rescue team: hundreds of dogs marked by large scars, wearing heavy chains and in despair without access to water, food or shelter from the sweltering heat. Some were just a few days old, with others up to 12 years of age. They were scattered across several properties in the south, some of which were hidden in ordinary neighborhoods. Rescuers from the ASPCA (American Society for the Prevention of Cruelty to Animals) and The Humane Society of the United States (HSUS) saved 367 of these dogs, many clinging to life. PetSmart Charities was there to provide $139,000 worth of supplies, including crates, leashes and dog bowls, to help with the rescue. Strong financial growth allows PetSmart Charities® and PetSmart Charities of Canada® to invest in communities and save more pets' lives. In 2012, they provided $27.5 million in grants to animal welfare groups throughout the United States. This helped more than 400,000 pets find adoptive homes and provided more than 354,000 spay/neuter surgeries. In Canada, they supported local animal welfare efforts with more than $735,000 (CAD) in 2012. This investment helped save the lives of 14,000 pets through adoptions and funded more than 27,000 surgeries.Investment back into communities When one adopts from PetSmart Charities, they are doing more than just finding a great pet. They are helping PetSmart Charities invest in their community. That's because PetSmart partners with thousands of local adoption groups that provide the dogs and cats you see in PetSmart® stores and at their events. When one adopts one of these pets, they pay the partner group a small fee, which helps them save another pet's life. Working together, one can solve the pet homelessness problem -- starting with their own community. Each adoption center or event takes on the local flavor of its community and adoption partners. As mentioned earlier -- annually in the United States, an estimated 6 million to 8 million homeless pets enter shelters. About half of them – 4 million pets – must be euthanized.

Countless other homeless pets struggle to survive as strays.
PetSmart Charities was established in 1994 to save the lives of homeless pets, and strives to achieve this goal through its support and facilitation of pet-adoption programs, targeted spay/neuter services for dogs and cats, emergency relief for pets impacted by natural and manmade disasters, and by working to professionalize the animal-welfare field. PetSmart Charities partners with and provides funding to more than 2,500 local animal welfare organizations and shelters, helping them to find responsible, new homes for approximately 400,000 dogs, cats and small animals annually through PetSmart Charities' adoption centers, which are located in every PetSmart store. By supporting and promoting targeted, high-impact spay/neuter efforts for dogs and cats, PetSmart Charities helps to reduce the number of homeless puppies and kittens born every year. Annually, PetSmart Charities provides grant funding to support spay or neuter surgeries at low-cost, high-quality, high-volume spay/neuter clinics across the US PetSmart Charities' Emergency Relief efforts ensure that necessary care is readily available for animals displaced by disasters in the continental US each year. By professionalizing the animal-welfare field, PetSmart Charities helps to increase the knowledge and skill sets of those who work or volunteer in shelters and animal-welfare agencies.
An animal shelter is a facility that houses and disposes of homeless, lost, or abandoned animals; mostly dogs and cats. In the past, such a shelter was more commonly referred to as a dog pound, a term which had its origins in the impoundments of agricultural communities, where stray cattle would be penned up or impounded until claimed by their owners. The goal of the modern animal shelter is to provide for the basic needs of an animal until it is reclaimed by its owner, placed in a new home, placed with another organization for adoption, or euthanized. Many shelterstemperament test animals before they are put up for adoption to determine if the animal is adoptable and, if so, what the appropriate home environment would be. Usually, public animal shelters around the world euthanize animals that are not adopted within a set period of time – usually 7 to 14 days. Others, however, limit that policy to only putting down animals that are in distress due to age or illness. Most private shelters are typically run as no-kill shelters. In Europe, of 30 countries included in a survey, only three (Germany, Greece, and Italy) did not permit the killing of healthy stray dogs.
In the United States there is no government-run organization that provides oversight or regulation of the various shelters on a national basis. However, many individual states do regulate shelters within their jurisdiction. One of the earliest comprehensive measures was the Georgia Animal Protection Act of 1986. The law was enacted in response to the inhumane treatment of companion animals by a pet store chain in Atlanta. The Act provided for the licensing and regulation of pet shops, stables, kennels, and animal shelters, and established, for the first time, minimum standards of care. The Georgia Department of Agriculture was tasked with licensing animal shelters and enforcing the new law through the Department's newly created Animal Protection Division. An additional provision, added in 1990, was the Humane Euthanasia Act, which was the first state law to mandate intravenous injection ofsodium pentothal in place of gas chambers and other less humane methods. The law was further expanded and strengthened with the Animal Protection Act of 2000. Currently it is estimated that there are approximately 5,000 independently-run animal shelters operating nationwide. Shelters have redefined their role since the 1990s. No longer serving as an until-death repository for strays and drop-offs, modern shelters have taken the lead in controlling the pet population, promoting pet adoption, and studying shelter animals' health and behavior. Shelters, and shelter-like volunteer organizations, responded to cat over-population with trap-neuter-release programs that reduced feral cat populations and reduced the burden on shelters.In the United States, many government-run animal shelters operate in conditions that are far from ideal. In the wake of the financial crisis of 2007-2008 many government shelters have run out of adequate space and financial resources. Currently, in the US, 64% of all incoming animals left at a government-run shelter are euthanized. Shelters unable to raise additional funds to provide for the increased number of incoming animals have no choice but to euthanize them, sometimes within days. In 2012, approximately four million cats and dogs died in US shelters.
To Donate:
www.petsmartcharities.org
Credits --
www.petsmartcharities.org
albany.bizjournals.com/austin/stories/2007/02/19/daily8.html
en.wikipedia.org/wiki/Animal_shelters