Profiles > Philanthropy >

The Humane Society
The Humane Society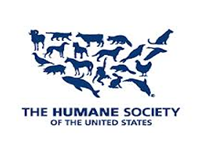 Founded in 1954,The Humane Society of the United States (HSUS),based in Washington D.C., is a non-profit animal-welfare and animal rights advocacy group. The HSUS has been working to reduce suffering and create a meaningful social change for animals by advocating for sensible public policies, investigating against cruelty and working to enforce existing laws, educating the public about animal issues, joining with corporations on behalf of animal-friendly policies, and conducting hands-on programs to make a more humane world. Itis a leading disaster relief agency for animals, which provides direct care for thousands of animals at sanctuaries and rescue facilities, wildlife rehabilitation centers, and mobile veterinary clinics. The HSUS seeks a humane and sustainable world for all animals -- a world that will also benefit people.
Note: In our effort to identify an animal charity, we came up with HSUS. In an oversight on our end, this report was prepared before I realized it did not meet my conditions to be included on this site. HSUS does not have the highest rating (four stars) at Charity Navigator and may be removed and replaced in the coming months.That being said, HSUS is rated at the BBB, and got a perfect score of 20/20, and got high marks at Guide Star as well. We will give them the benefit of the doubt for now (as they are doing good work and fighting extraordinary battles). Being that HSUS did not quite score 60/70 (four stars),our level of confidence in this organization is not quite as high as it is with the other causes promoted at this site.
The HSUS does not run local shelters or oversee local animal care and control agencies, but promotes best practice and provides assistance to shelters and sheltering programs -- 1% of the group's budget goes directly to shelters.Consistent with its founding vision, HSUS works on a broad range of animal protection issues, including those impacting companion animals, wildlife, farm animals, horses and other equines, and animals used in research, testing and education.
Founded
1954
Founder
Fred Myers,
Helen Jones,
Larry Andrews,
Marcia Glaser
Headquarters
Washington,
D.C.
Type
Animals
Recent Year Revenue
$170,000,000
Charity Navigator
51.72 / 70.00
BBB
Accredited 20/20
Guide Star
Silver 7/7
HSUS is one of the largest such organizations in the world, with more than 10 million members, and regional offices and field representatives throughout the country. Its international affiliate, Humane Society International, has offices in Asia, Australia, Europe, Costa Rica, and Canada. Journalist Fred Myers and three others founded HSUS in 1954 to address what they saw as cruelties on a national scale, and resolve animal welfare problems by applying strategies beyond the resources or abilities of local organizations. Since its founding, HSUS's activities have included lobbying and drafting of model legislation, conducting undercover investigations, educating and training animal-control and animal-care professionals, and mounting public-awareness campaigns on a variety of issues, including animal fighting and cruelty, factory farming, the fur trade, sports hunting, puppy mills, the use of chimpanzees in scientific and medical research, horse slaughter, pet care and adoption, protection of animals in the wild, and the relations between religious values and animal welfare.HSUS opposes and seeks to prevent all use or exploitation of animals that cause pain, suffering, or fear. The society operates animal sanctuaries in five states. The group's current major campaigns target five issues -- factory farming, animal fighting, the fur trade, puppy mills, and wildlife abuse. HSUS publishes three bi-monthly magazines -- All Animals for members, Animal Sheltering for shelter and rescue professionals, and Kind News for kids.It also operates the HS Veterinary Medical Association, which provides free veterinary services for animals in impoverished communities. The Genesis Awards have been awarded annually since 1986 to individuals in news and entertainment media for producing outstanding works that raise public awareness of animal issues.
The HSUS is arguably the world's most influential animal-welfare organization. Some important federal legislations that have been passed -- largely owing to the society's efforts -- include the Humane Slaughter Act, (also known as the Humane Methods of Animal Slaughter Act) of 1958, which helps decrease the suffering of food animals during slaughter; the Laboratory Animal Welfare Act of 1966, which (as amended several times) mandates the humane treatment of animals in research, commercial breeding and transportation, and public exhibition; and the Pets Evacuation and Transportation Standards (PETS) Act of 2006, which requires that animals be taken into account in the disaster plans of local, state, and federal agencies. As the leading disaster relief agency for animals in the US, the HSUS operates a variety of sanctuaries, rescue facilities, rehabilitation centers, and mobile veterinary clinics. The society also provides disaster relief for animals in other countries. HSUS's regular undercover investigations have exposed significant animal abuse in a number of industries and research facilities. In 2008, the US Department of Agriculture (USDA) recalled more than 140 million pounds of beef (the largest meat recall in US history to date), following an HSUS investigation at the Hallmark/Westland Meat Packing Company in California. Humane Society University, the society's training division, provides academic courses, certificates, and workshops. In 2000, Humane Society Press was launched, which publishes professional and scholarly books on animal-welfare topics. The society also produces several magazines and newsletters on a wide range of issues. Affiliated and related entities
Humane Society International
Humane Society Veterinary Medical Association
Humane Society Wildlife Land Trust
Doris Day Animal League
The Fund for Animals
The South Florida Wildlife Center
Humane Society Legislative Fund
Recent accomplishments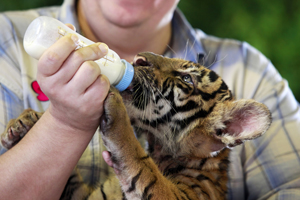 Setting Puppy MillDogs Free- In 2013, the Animal Rescue Team freed 724 dogs and puppies from the squalor, sickness, and neglect of mass breeding operations. To reduce demand for puppy mill dogs, an HSUS investigation exposed the perils of buying animals at flea markets and pet stores, where many puppies look healthy, but actually carry diseases. Years of work by HSUS led to a major breakthrough inSept-2013, when the USDA issued a rule requiring large-scale breeders, who sell animals online, to be licensed and inspected.

Helping People and Pets- In Chicago, Philadelphia, Atlanta, and Los Angeles, Pets for Life helped owners with limited resources do their part to shrink the homeless pet population. The staff mentored 10 other communities in implementing the program. Nearly 14,000 cats and dogs were spayed or neutered, and more than 22,000 animals received wellness care, food, supplies, and training. For animals in need of a home, HSUS's Shelter Pet Project reminds the public that lovable companions wait for them at their local shelter. In 2013, Natalie Morales, the anchor of NBC's Today show, and her adopted shelter dog (Zara) joined the HSUS, Maddie's Fund and the Ad Council to create a public service announcement.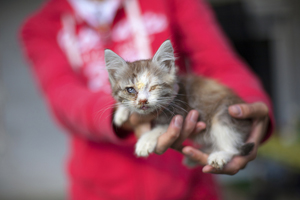 Reaching Street Dogs Across the Globe –In 2013, Humane Society International provided medical care and assistance to 70,000 street dogs, cats, equines, and farm animals. In the US, grants to shelters and lobbying have helped end the use of carbon monoxide for euthanizing homeless dogs. In 2013, individual cities in Kansas and North Carolina stopped gassing dogs; Texas banned the practice and the last known gas chambers in Mississippi and South Carolina were shut down. Efforts like this (around the world) are changing people's minds and behavior. In Mauritius, the government agreed to stop catching and killing stray dogs so that HSI could conduct a scientific count in the hope of spaying and neutering in order to lower their numbers.

Getting Chimps Out of Labs – Following an HSUS campaign and an Institute of Medicine finding that chimps are not necessary for most research, the National Institute of Health announced that it would retire most of the ~470 federally owned chimps from research. The HSUS successfully lobbied Congress to pass a law so that NIH can continue to invest in chimpanzee sanctuary care -- keeping them in labs costs more. In response to a petition from the HSUS and others, the US Fish & Wildlife Service proposed to protect captive chimpanzees under the Endangered Species Act, which until now has covered only wild chimps.>
Look Out For Horses – In 2013, opposition by the HSUS prevented UShorse slaughter plants from reopening. Just as several plants were on the verge of resuming operations, the HSUS filed a lawsuit that temporarily blocked USDA (United States Department for Agriculture) inspections, meaning that plants could not operate. Congress later restored a provision to prohibit spending by the USDA on inspection of horse slaughter plants in fiscal 2014.The HSUS also won victories in its battle to protect Tennessee walking horses from the practice of soring, or using caustic chemicals, chains, tall platform shoes, and other cruel techniques to induce pain and force animals to lift their legs high in a gait that wins competitions.
Standing Up For Farm Animals – In 2013, the HSUS secured pledges to phase out crates from Applebee's, Giant, Papa John's, and other major food companies. The trend to move away from intensive confinement of farm animals also went international as South Africa committed to move away from gestation crates, and HSUS also laid the ground work for Canada to make a similar commitment in early 2014.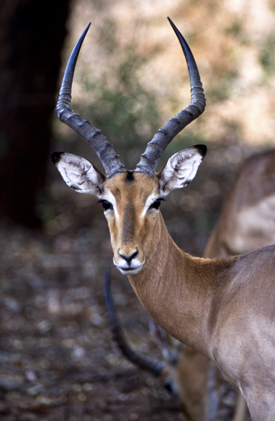 Shielding Wildlife From Abuse – In 2013, nearly 109 pro-animal state laws were passed, including an Arkansas ban on future private possession of apes and some monkeys as pets. Also, laws in New York and Vermont were passed that prohibit captive hunting of certain species. In South Carolina, following a three-year HSUS push and an extensive law enforcement investigation, bear baying ended and six captive black bears used in baying events were moved to sanctuaries.Victories For Marine Animals – In 2013, the HSUS and Humane Society International helped shut down global markets for seal pelts. The society helped defend the EU's ban on trade in commercial seal hunt products from a World Trade Organization challenge. HSUS also won a major victory in Asia when Taiwan banned the trade in all marine mammal products. In addition, following an HSUS legal petition, the National Marine Fisheries Service made permanent a rule requiring certain ships to slow down in areas where right whales congregate. In the decade ahead, here are some of the HSUS goals:
Changing the course of food and agriculture
Ending euthanasia and protecting street dogs globally
Eliminating animal testing
Forging a new wildlife management paradigm
Establishing zero tolerance for cruelty
Allocation of Expenses As per the audited financial statements for the year ended December31, 2013,total support and revenue received by HSUS stood at$169.9 million,of which, 77% was derived from grants and contribution, 20% from bequest, and the remaining from investment and other income. Total expenses stood at $165.8 million, of which,$134.9 million or 81% wastoward animal protection programs, $25 million(15%) was forfundraising expenses,and the remaing 4% was formanagement and general expenses.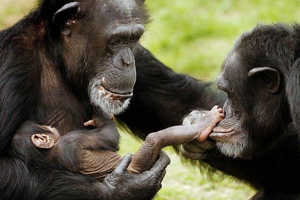 For 2012, HSUS' program expenses accounted for75% of its budget, fundrdaising expenses were22% of its budget, and management and general costs were3%. CEO compensation was $348,000. HSUS' financial efficiency ratios exceed the BBB Wise Giving Alliance (BBBWGA) standards, which require that program expenses (as a percentage of the total expenditures)be 65% or greater. The HSUS meets all 21 BBBWGA financial and administrative standards, and all 20 of BBB's Standards for Charity Accountability. The HSUS is funded almost entirely by bequests, contributions, foundation grants, and membership dues. It receives a small amount of funding from the federal government to support specific programs. The HSUS is governed by a 27-member, independent board of directors. Each director serves as a volunteer and receives no compensation for service. One can participate or be involved by making a one-time gift; donating monthly through credit card or bank account, and in other ways detailed at their website.
To Donate:
https://secure.humanesociety.org
Credits
www.humanesociety.org/about/overview
en.wikipedia.org/wiki/The_Humane_Society_of_the_United_States
www.britannica.com/EBchecked/topic/1483945/Humane-Society-of-the-United-States-HSUS
1Right whales are three species of large baleen whales of the genus Eubalaena: the North Atlantic right whale, the North Pacific right whale and the southern right whale. They are classified in the family Balaenidae with the bowhead whale.